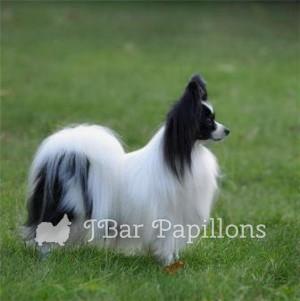 Bravo is a "dream come true" dog for me.  I had used him as a stud to produce Passion, and I was so impressed with the results, as well as the results of other puppies he and his littermates had sired, that I just fell in love with him and when his Canadian owner, Denise Reid, needed to make some changes in her breeding program (which happens when we keep too many daughters of our favorite sires), I was lucky enough to be in a position to buy him.
In his prime, he was a top dog in Canada as well as a Best in Show and Best in Specialty Show winner as well acheiving multiple group placements.  He has aged pretty gracefully and still is quite a sight to behold.  His teeth are in great shape for his age with the exception of one tooth the vet removed because it was loose.  (It wasn't that loose, and I was rather upset that I wasn't given the chance to tighten his gums up around it before extraction).
I am very blessed to have him, and to "pay it forward", he is available for stud services to vetted and approved breeders, or to lease under strict contract if the oppertunity ever arose.  You can google his name to find all of his acheivements and drool over his beautiful pictures!
His best pictures have come from Denise and her website, as he is older and gray now.  If I have inadvertantly posted your copywritted photo and you would like it removed, please tell me so and I will remove it right away.
I have placed Bravo on my "available page", because at his age, I believe he would be better suited for a calmer, quieter household without other males to compete with. I will not take his placement likely.  As with my puppies, any interested parties will be thoroughly vetted and only the best of homes will be considered.