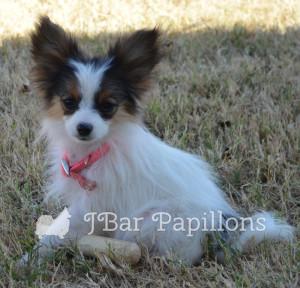 I hope you have enjoyed my website thus far. This page covers the business end of things. I've tried to make it short and direct, but I like to explain my terms to help people fully understand what is expected and what is offered. I think I have covered everything, but if you have any questions, please feel free to ask.
My preferred form of contact is email. My dogs and children keep me very busy, and anyone who has children knows that young ones sometimes seem to hold all their bad behaviors in until someone is on the phone, then suddenly it all comes exploding out. However, when you have decided that you are ready for a commitment, feel free make an appointment to call me between 8:00 am to 6:00 pm. Mountain Standard Time (please pay special attentions to time differences).
The terms and conditions as described on this page are subject to change at any time. I require a detailed contract on all puppies. The contract you sign will remain in effect no matter how these terms and guarantees are changed on this page in the future. The changes made to this page will be reflected on any new contracts, but any and all prior contract will remain in effect as written, agreed upon and signed.
Shipping Puppies
The new USDA/APHIS rules prohibits breeders from shipping puppies to pet homes without a commercial breeder's liscense.   As I hobby breeder, my dogs are not raised in an outdoor inclosure, but in my home….my bedroom, my computer room, my kitchen and my living room would have to be inspected by government agents.  Growing up as a "park service brat", I'm fully aware of the kinds of people that government employment attracts and they are many times, unemployable in the private sector.  They migrate to government, because they have learned that it is the most difficult job to be fired from (look at modern day politics for an example).  So, for the protection of my pets AND my kids, I will not be inviting these strangers into my home for their inspections.  Furthurmore, when a breeder holds a USDA liscense, their names are added to a public record for any animal rights activists to obtain through "Freedom of Information" requests, and with the way those people terrorize breeders at dog shows by turning their puppies loose to run up and down busy highways at dog shows, and put poison in their water pans among other things…..I am in no way eager to allow my name and address to be on such a list so those people can more easily find me.  Because of this, my puppies must now be picked up in person by the buyer or buyer's agent.  The new law permits meeting at a mutually agreeable location, so I can meet buyers (or their agents) at the airport. Pet-buyers are not permitted by law, to take possesion of a puppy they have never seen before, unless it is from a liscensed, commercial breeder or unless they send an agent to see the puppy before shipping (and in this case, the agent may as well transport the puppy for you).
On the rare occasion that I sell a puppy for breeding, the puppy can be shipped without being seen in person by the buyer beforehand (breeding stock are exempted from the USDA rule change).  In this case, the puppies can be shipped "sight unseen".  However, shipping is not as easy for me as it is for some other breeders.  In fact, it is a very expensive, time consuming and stressful ordeal for my family because we get attached to these puppies while socializing them. I am very accommodating by nature, but when someone becomes difficult or demanding to schedule for, it becomes a much more difficult and expensive task. I do occasionally offer a discount on the full puppy price to buyers willing to travel to pick up their puppy in person.
I will do my best to work with your schedule, but when it comes down to it, it is my responsibility to ship the dog, and your responsibility to pick him up when he is scheduled to arrive at your airport. If you are unable to pick the puppy up, then he will be scheduled for my next trip to the airport. If you are unable to pick the puppy up after 3 attempts, then a boarding fee will begin to accrue at $10 per day. This means that you may need to miss your kids' ball practice or dance lessons, and it is up to you to decide what your priorities are.
All shipping dates are tentative and subject to change at any time. I do not increase the price of my dogs or puppies to reflect the expenses of shipping, so that cost is added to the sale price of the dog or puppy. There are no refunds, what so ever, on shipping expenses, under any circumstance as this money goes to the airline, vet and pet store, and do not go in my pocket. Please remember that I am usually coordinating my shipping date with other buyers, which is not always the easiest of chores to accomplish.
Guarantee
Health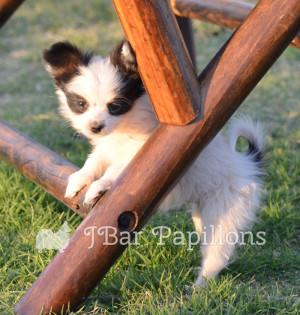 Dogs and puppies will be healthy at the time of sell. Buyers can choose to take my word for it, or they can request a veterinary physical exam and health tests at their expense. If the puppy is found to be in poor health or has bad results on a test, the negotiations for the sale of that puppy will be terminated, and the cost of the exam and/or tests will be reimbursed. If the buyer decides the exam and tests are not necessary, they must rely on my word alone, that the puppy is healthy. If you do not trust my judgment, but don't want to spend the money for the exam, then please seek a puppy from another kennel.
I guarantee that the dog or puppy is healthy at the time of shipment with evidence of my vet's signature on the health certificate and the health records on file at my vet's office. After I have received payment for your new dog or puppy, you are considered the owner of the dog and thus will be responsible for any vet bills incurred after the time of sell.
I cannot guarantee that the dog or puppy will remain healthy for the rest of his or her life. You must have your new dog or puppy examined by a vet within 72 hours of arrival, unless other arrangements are agreed upon. If the dog or puppy should become sick within 3 days of arrival, and you expect that my vet's judgment of health was made in error, or that the tests rendered false results, you must submit evidence of this by having your vet fax his notes, the relevant test results, recommended treatment plan and expected cost of treatment directly to my vet for review. If my vet determines that it is likely that we have inadvertently sent out a sick dog, I will either (at my discretion) reimburse the buyer with the amount of money that my vet would have charged me to treat the dog had the dog not been sold or the buyer may return the puppy and a replacement will be sent as soon as one becomes available (one or the other, but not both). The buyer will be responsible for all shipping costs. I must receive the first dog back into my possession before the replacement will be sent. The burden of proof lies with the buyer, and if the buyer is not satisfied with my vet's findings, they are welcomed to file a civil suit in a court of law in the jurisdiction of Carlsbad, New Mexico in Eddy County.
If the buyer fails to have the dog/puppy examined by a certified veterinarian within 72 hours of arrival to its new home, the health guarantee will be rendered null and void.
If the dog/puppy received any additional vaccinations during the first week or before his/her next due date, this guarantee will become null and void (I cannot guarantee health if there is a risk of an allergic or adverse reaction caused by a vaccine….especially in the case of vaccinations for Lepto Spirosis, Corona Virus and Lyme Disease).
If the buyer fails to have their vet fax the required documents to my vet within two days of the findings, this health guarantee will be rendered null and void. A buyer cannot wait 6 months to a year to tell me that the dog was sick and demand compensation.
If slanderous comments made by the buyer become in issue, this guarantee and all others, will immediately be revoked. If you are happy with your purchase, tell everyone, but if you ever have a problem, you must tell me….I am the only one who can honor these guarantees.
I am a very easy going, and easy to work with person, but I have encountered some really nightmarish people and have learned to protect myself from others like them.
---
I offer a conditional replacement guarantee and the conditions are as follows: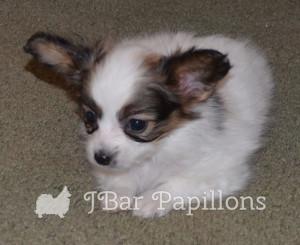 If your puppy develops any congenital health conditions (problems which develop while in utero) within the first two years, that cannot be attributed to anything other than fetal development and that prevents the puppy from fulfilling his purpose, your vet must provide mine with all records of the findings and if my vet agrees with the findings, you may return it for a replacement of equal value, when one comes available. You will be responsible for all associated shipping costs. There will be no cash refunds.
If your puppy develops any hereditary defect (those that are passed down through the parents' genetics) that cannot be attributed to anything other than genetics, that prevents him from fulfilling his purpose, within a year for pets, or in its breeding-lifetime for show prospects, then your vet must provide mine with all the records of his finding, and if my vet agrees with the findings, you may return the puppy for a replacement of equal value, when one comes available. You will be responsible for all associated shipping costs. There will be no cash refunds.
If your puppy dies within 10 days of arrival with a communicable disease, and your vet has provided my vet with documentations of the necropsy that indicates the dog undoubtedly has been exposed to disease before he was shipped and shows no sign of abuse, neglect or accidental injury (and my vet agrees with the findings), your puppy will be replaced for only the cost of shipping, with a puppy of equal value, when one becomes available. Although my puppies are vaccinated before leaving to their new homes, vaccinations do not provide 100% protection from communicable diseases. If your puppy received any additional vaccinations from your vet during this 10 day period, this guarantee is null and void. Vaccines have been known to cause severe adverse reactions, including death, therefore if the puppy has received a vaccination and then dies within this time, it is difficult to know/prove if the death was caused by an adverse reaction, or if it died of a communicable disease.
If you are unhappy with your puppy within the first 7 days, you may return it for a full refund or replacement of a puppy or dog of the same sex and value for only the cost of shipping both ways. I understand that when buying a puppy over the internet, it is very difficult to get a feel for the puppy's personality. I will tell you as much as I can, but much can be lost in translation. You will be responsible for all shipping expenses for the returning puppy as well as the new puppy. I can only honor this guarantee if I have a puppy immediately available. If I do not have a replacement available, I will gladly take it back and refund your money.
When a replacement request is made after the initial 7 days, and I have authorized it, you must return the puppy back within a week after making the request, and I will send you pictures of what I have available for you to choose from, when one comes available. After you have returned the puppy, and you are not happy with the choices, you can wait until a future litter, but must pick a replacement within 2 years. If you have not returned the puppy back to me within 2 weeks, you would need to make another request. You cannot request a replacement, then wait 6 months or a year to return the puppy to me and follow through with it. The older the puppy gets, is the harder it will be for me to place him in a suitable home. I will take back ALL puppies and dogs that I have sold, at any time, for any reason, but in order to qualify for the replacement, it has to be done under my terms.
These guarantees only apply to puppies/dogs that I have personally bred and raised. Retired dogs that I have bought from others are only guaranteed free of communicable disease at time of sale and shipment. I will disclose any congenital or genetic problems that I am aware of, if any are present, so that you can make an informed decision.
I retain the right to refuse the sale or replacement of a puppy or dog to anyone that I feel is questionable in their pet care practices.